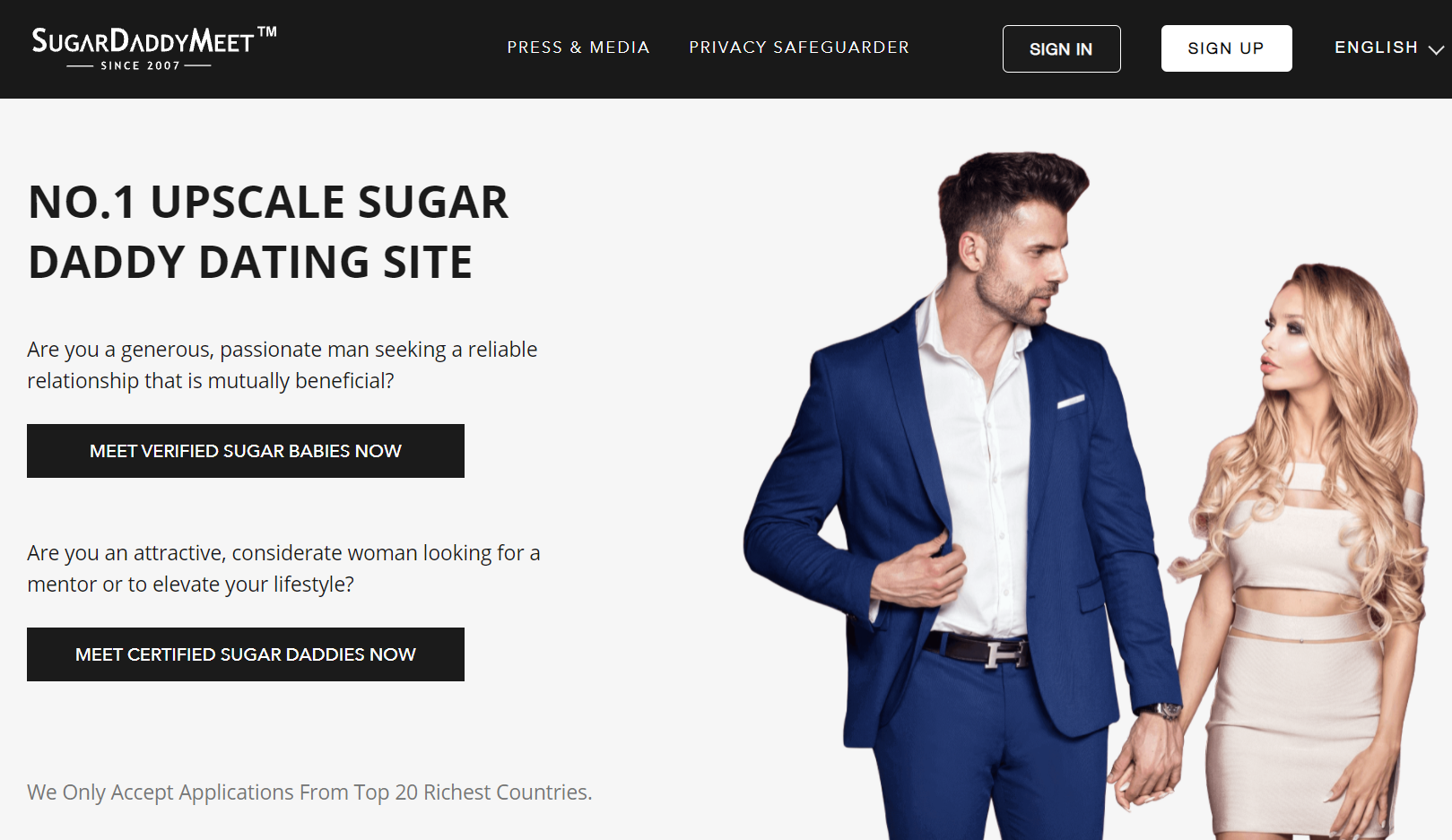 Free To Join SugarDaddyMeet
SugarDaddyMeet is one of the most popular sugar daddy dating websites. It was founded in 2007 and has a history of more than 14 years. For millions of sugar daddies and sugar babies, we have successfully established a mutually beneficial relationship and accumulated a lot of experience. SugarDaddyMeet only supports the 20 most developed countries in the world, such as the United States, Australia, Canada and the United Kingdom etc. Thousands of users join every day. Join now and establish contact with your favorite sugar daddy and sugar baby.
Registering on SugarDaddyMeet is 100% free. It only takes a few simple steps to join. After creating user name and password through email, you need to fill in some information related to yourself, including height, age, race and relationship status etc. After filling in the basic information, it is recommended to fill in the personal introduction carefully, which will be related to the first impression of sugar father or sugar baby on you. Then upload personal photos. Clear and attractive photos often increase more attention. Filling out these accounts means that you have registered. Then your account will enter the manual audit stage, and the audit results will usually be available soon. This step is to ensure that the registered users are real. If they are dishonest or liars, the platform will immediately prevent these users from joining. During the account review, you can also browse and use the website freely.
After joining SugarDaddyMeet, the website has many functions to help you connect with sugar daddy and sugar baby. Including sending blinks, likes, comments, etc., you can interact with your favorite sugar dad and sugar baby. You can also get more attention by upgrading your account and unlocking all the advanced functions of SugarDaddyMeet. Premium members can not only use all the functions, but also have noble identity to gain more trust. So as to more quickly and effectively establish contact with sugar daddy.